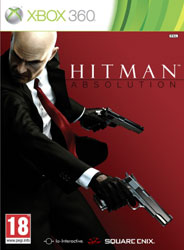 For its failures as a Hitman game, Absolution still tickled me as a stealth game. Splinter Cell – one of my favourite franchises of last generation – has made a habit of disappointing fans with ill-advised re-imaginings, Metal Gear hasn't been about the stealth for a while now, and the late 90s fad for the genre had faded, leaving stealth fans as high and dry as hardcore Hitman fans must be now.
I wouldn't class myself as one of them, having only played the superb Blood Money, so perhaps I was detached enough to enjoy Absolution for what it was rather than what I wanted it to be. It nailed the compulsive pursuit or perfection that I loved from classic Splinter Cell and threw in a handful – but only a handful – of the murder puzzles of previous Hitman games.
Credit is deserved as well for going against the disappointing trend of six-hour single-player campaigns with no replay value. Over 20 hours first time through is practically unheard of these days, and this genuinely does boast multiple solutions that are worth experiencing for the wealth of Easter eggs and humorous conversations to overhear. And you don't even have to pay for DLC to get it all. Bravo, IO.
Even so, let's have a proper Hitman game next time, though, eh?