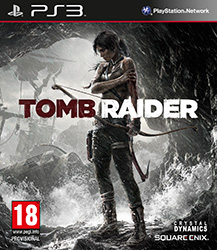 Possibly my surprise of the year. What a hopeless PR campaign led me to suspect would be a QTE-laden Uncharted knock-off instead was a thoroughly enjoyable open-world adventure that I felt, in its platforming and exploration, actually outdid its inspiration. But I was right about it being QTE-laden.
It's funny because the talk before launch was about its narrative ambitions, and that part of the game turned out to be complete guff. Bland stereotypes posing as characters and a big helping of that good old ludonarrative dissonance weren't enough to overcome some cool enemies and interesting setting. The mix of angry pirates, supernatural Japanese cults and World War II infrastructure had great potential but ultimately was little more than a fun place to climb around.
But I'm always inclined to give the benefit of the doubt to disappointing storytelling when it's supporting solid gameplay – otherwise you might as well just watch a movie – and I loved the time spent with this new Lara Croft. Exploration, hunting, combat and the Metroidvania-style push to return to past areas with new abilities were superbly designed, and that was enough for me.