I couldn't keep trying to put it down anymore. They had a great E3 and I got a good deal that was enough to justify the cost.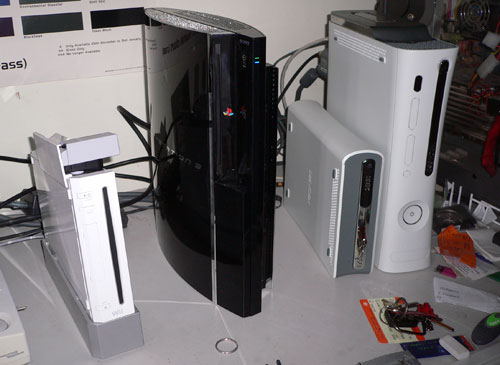 It's a US machine with no games yet, apart from Tekken and some demos downloaded from the PSN. It has me wishing that I had a 360 with an HDMI connection because things look lovely and sharp through that connection, and I'm blown away by how massive it looks on the desk. My account name is (shockingly) NekoFever if anyone wants to add me to what passes for a friends list in Sonyland.
See? I got a dig in to balance it out. I'm still me.