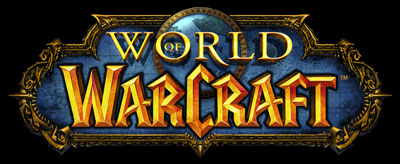 Saving for my September trip to Japan is draining all of my money which means that £30 on a game and £8.99/month to play it is simply out of the question at the moment, and that makes me sad.
My experience with the MMORPG genre is limited to say the least, consisting of around 20 hours of Phantasy Star Online (if that's even a real MMO), a few hours on last year's E3 demo of Guild Wars, and a couple of hours on the European City of Heroes beta. Until I decided that I was going to Japan I was saving my proverbial MMO cherry for World of Warcraft, knowing from the early buzz that it was going to be something special.
Indeed it is a very special game, with Blizzard doing what they do best by almost perfecting a genre on their first attempt while the competition spend years fixing bugged and flawed games, launch issues aside. As I regular on IGN's PC General Board I read about people pouring days into it, and Penny Arcade's blanket coverage and outpouring of praise didn't help my situation. As it stands I've still yet to set foot in Azeroth and I'm beginning to feel like I've missed the boat.
By now the vast majority of players will be fairly experienced and will know the ropes, so I know that as soon as I drop it as a little lvl. 1 thing with no clue what I'm doing, I'm going to be the n00b of the bunch for a long time. I will have missed out on those early days of intrepid exploration as people make the first ventures into the wider world, and there won't be much for me to find that others haven't already seen and told the world about already.
By the time I'll have any spare money to play it at all it's going to be October, the boat will probably have well and truly sailed with only the die-hard obsessives remaining, and there will be something else on the horizon. The last thing I want to do is be stuck playing with the kinds of bottom dwellers who get pissed off with you if you don't roleplay your part. Maybe the game's popularity will be enduring and I'll have my chance to play it, but with so many other games to come in the meantime am I going to care? Time will have to tell on that one.