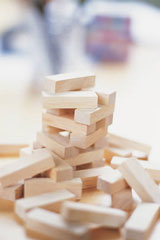 Seriously, who didn't see this coming? I'm a bit tired of conjecturing on the subject as I'm sure a lot of people are, but I bet Microsoft Europe are enjoying the prospect of another Christmas as the only new "traditional" games console. You can bet that they're going to make all the PR capital that they can out Sony's lost goodwill after another disappointment for Europe, starting now. At least it's only a four month delay this time and not a fucking year, complete with threatening letters to importers.
What did slip under the radar, at least from the European perspective, is that shipments for the rest of the world have been halved. 400,000 units for the US is very similar to what the 360 had (I don't have the exact numbers) and that suffered chronic shortages, and 100,000 for Japan is nothing. The six-year-old PS2 sells around 110,000 units a month there, and the PSP is getting spanked by the DS but still manages 120,000 or so according to Video Game Charts.
I'm not going to speculate on what this will mean for the European market but you can bet that the effect on 360 sales, whatever the size, will be positive. And £425 is a lot of money but the chances of people paying that much for a luxury item are much higher in the run-up to Christmas than they are in March.