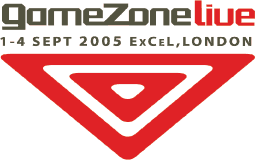 Previous years have seen me do occasional pieces of freelance for various sources, but as 2005 marks my first year as an official journalist-in-training, I'm stepping up my efforts to do even more and, frankly, I'm really excited about some of it.
I had been planning on going to E3 this year since it's likely that we'll see some new consoles – Xbox 2 should be pretty definite and it's reasonable to assume that we'll see something of PlayStation 3 – but it looks like exams at uni will put paid to that idea, much as I'd prefer to be in Kentia Hall than in an exam hall.
Last year I helped out IGN with their coverage of EGN/Game Stars Live (now Game Zone Live) at the London ExCeL and, as long as they'll have me again, I'll be doing that for three days at the beginning of September. It's good fun even if the show is no E3. Last year had some cool opportunities like playable Halo 2 (if you wanted to wait four hours, absurdly); playable, if slightly buggy, Splinter Cell 3; playable STALKER; etc, and hopefully the show will have gained enough credibility to get more exhibitors, and maybe even the return of Sony from their jaunt up to Alton Towers.
At the beginning of the summer I've got a placement to go back to Highbury (formerly Paragon) where I'll spend two weeks probably doing menial tasks, but at least I can re-establish my name with them. Most jobs for journalists straight out of university are at former work experience places and I can think of worse places to work than there, if it ever comes to that.
The final, and definitely best, piece of work is that I'm going to this years' Tokyo Game Show. Yes, Tokyo as in Japan, as if there was any other. It's been a dream of mine to go to Japan for as long as I can remember, pretty much since I've had an interest in gaming, and now those Japanese lessons might pay off. Me and a group of mates are going to Japan for two weeks and taking in Akihabara, the rest of Tokyo, and maybe even more of Japan as well as dropping in on TGS for a day. It's going to be expensive and it's going to almost completely drain my cash, but it will be worth it.
Here's hoping that something good comes of all this.