I may have come to Shadow Complex late, being that my 360 was apparently on some kind of world tour on its way back from a German repair centre on its release, but this perspective has allowed me to come to it (mostly) free of the hyperbole that greeted it on its release. But you know what? Is it still hyperbole if it's correct?
I mean, when was the last time we had a traditional 'Metroidvania' game that really pushed that sub-genre forward? The DS Castlevania games are great, but aside from some touch-screen features they don't do anything different to Symphony of the Night.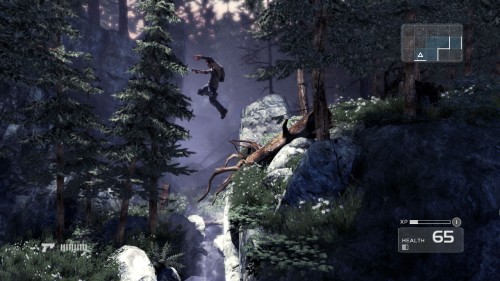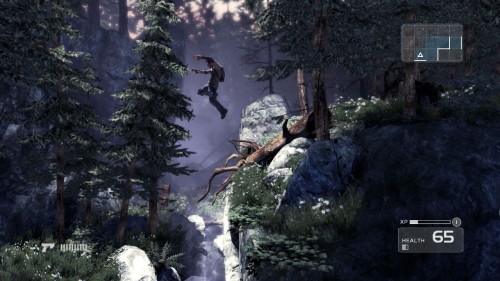 And while Konami's been struggling since the N64 days to update Castlevania into 3D as everyone else has realised that doing Symphony with polygonal graphics would have been enough, Chair Entertainment has pretty much done just that. Live Arcade has been good to revising classics with current-gen graphics, and this is to the Metroidvania formula what Street Fighter II HD Remix was to 2D fighters. More so, in fact, since this brings to the table things that just weren't possible with sprites and a firmly fixed side-on perspective.
Admittedly, it works best when it's firmly a 2D game, with the aiming occasionally getting a bit sticky when you're forced to aim away from the screen onto other planes, but it's more like Super Metroid – my favourite game ever, incidentally – in that the combat, bosses aside, doesn't really matter that much. Most enemies can be taken down with a few bullets and your later weapons can make mincemeat out of anyone. Even early on, pretty much any enemy can be taken down instantly and silently with a melee attack, aided by AI that ranges in quality from adequate to barely existent.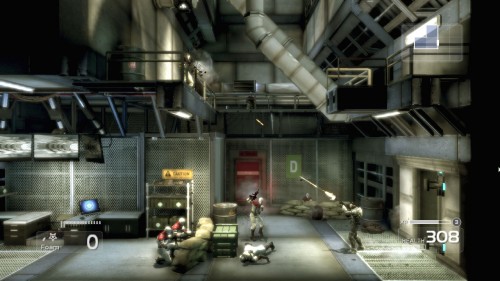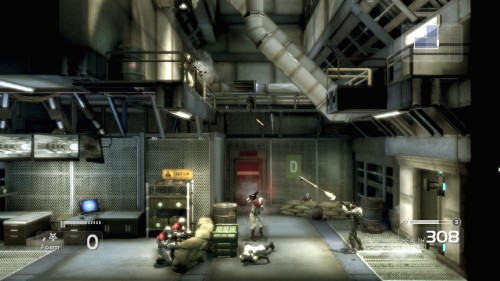 It doesn't take long to get through Shadow Complex and find everything when compared to its inspirations – I finished with 91% of items in about seven hours, and polishing it off is a matter of spending an hour mining the final section – but for a £10 download game I'd really have to be picky to criticise it for that. It uses the technology to further itself, with some cool seamless storytelling ideas and clever sequences – raising the water level to defeat a particular boss results in a large section being completely flooded, drowning all the enemies for you – and some tropes inherited from Epic, like the in-game leaderboards for each Achievement criteria that shows you which friends you have to beat as you play.
I can honestly say that I wouldn't have been disappointed with this as a full release. Maybe that's my own bit of hyperbole and I'm blinded by my love for this kind of game, but if getting one more person to buy it brings us a step closer to a new Super Metroid of Symphony of the Night then I'm going to do whatever it takes. In any case, Shadow Complex is a certain contender for downloadable game of the year.