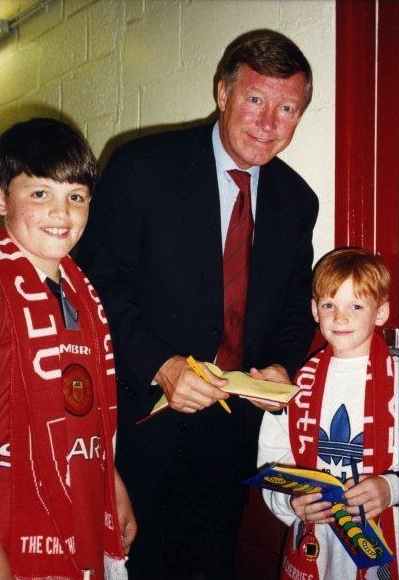 Strictly speaking, I'm not an AFC Bournemouth fan. I've been a supporter of Manchester United since I was a kid and always will be. But I am a lifelong Bournemouth resident – no United fans actually live in Manchester, remember – and I remember going to Bournemouth games with my dad and uncle. I remember watching on TV as they literally passed a bucket around in the Winter Gardens to collect donations to stave off bankruptcy, and that's not the only time I've seen it minutes from the end.
I met Sir Alex Ferguson and David Beckham in the tunnel at Dean Court when United came down for a pre-season friendly and my dad sponsored the match ball, circa 1996. A close family friend has the dual claims to fame of being a former Bournemouth player and an answer to a question on A Question of Sport. (It was on sports people named after body parts, incidentally.) My dad has a framed photo from the Daily Express on the wall showing the Bournemouth goalkeeper making a save as the Cherries beat Stoke City 4-0, his company's logo on the hoarding below him.
It's a club I have numerous connections with, in other words, and therefore also a lot of fondness. That's what's left me so chuffed over what's happened today. Bournemouth in the Premier League is surreal and wonderful to see. It's still odd to type, like it's something that happens to other, better resourced clubs: Bournemouth in the Premier League. How on earth did that happen? Officially it hasn't yet, admittedly. I hope I'm not looking back on this post with embarrassment after Charlton's prediction comes true.
Good luck to them. They've played great football this season and are about to become very rich indeed – a far cry from shaking buckets for pennies. Becoming a Premier League fixture is perhaps too much to hope for, but you never know. Other clubs have come up and impressed, even if they don't stick around for long. Invest it wisely and be a Swansea rather than a Portsmouth.
But that said, when Bournemouth visit Old Trafford, I'll be sitting in the home end.