I've written before about how much I miss the B-tier of gaming, that time when there was something between a $100 million "AAA" release – the shifting definition of that term is another post in itself – and a quirky indie game from two blokes in a garage. Every so often you get something that channels the spirit of that time, showing that polish, cool ideas and a budget aren't necessarily mutually exclusive, and I was pleasantly surprised to find that this, which had sat on my pile of shame for a couple of months, is put together in that vein.
I mean it as a sincere compliment when I say that The New Order feels straight out of 2003. It belongs to that glut of post-Half-Life 2 narrative-driven shooters that were ten-a-penny on the original Xbox and actually represented, in retrospect, a reliably good subgenre for one that was rinsed so thoroughly. As well as Valve's classic, the DNA of games like The Chronicles of Riddick: Escape from Butcher Bay (there's a Starbreeze connection), Breakdown, Psi-Ops: The Mindgate Conspiracy, Doom 3 and so on is on show here. Even if I limit the discussion to games about leading a resistance against a technologically advanced and oppressive regime, I could equally be talking about The New Order, Half-Life 2 or the much-missed Freedom Fighters.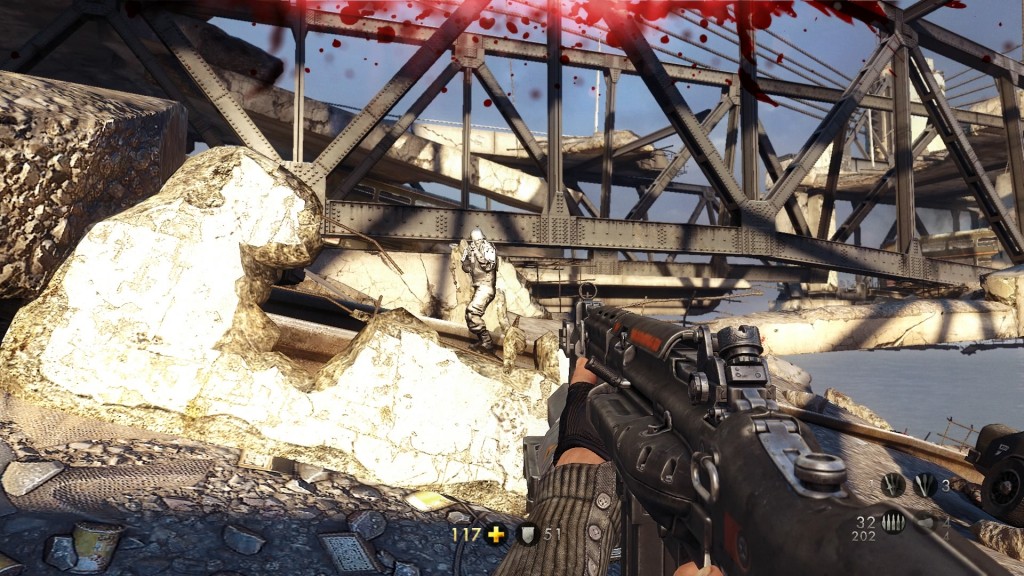 This retro feel is carried through to the pleasantly old-school design: secrets, collectables, non-regenerating health, an arsenal of weapons to carry around without regard for encumbrance systems, and giant enemies with exploitable weak points abound. Even the prominence given to dual-wielding feels pleasantly of that era, after Halo 2 made it a banner feature but before dour, grounded militarism became the genre's creed.
The New Order isn't thrown together without thought, though, which is perhaps surprising for a series with such straightforward roots. Almost as surprising as the lack of multiplayer in a game whose deathmatches once hooked me so strongly. The design of posters, signage, architecture and even the pop music heard in the background has been built to present a believable vision of the 60s in a world where the Nazis won the war and propaganda infuses all aspects of culture. I read several excellent articles about the music around the game's release, among them VentureBeat's, and was blown away at how much effort went into an area that is so easily overlooked.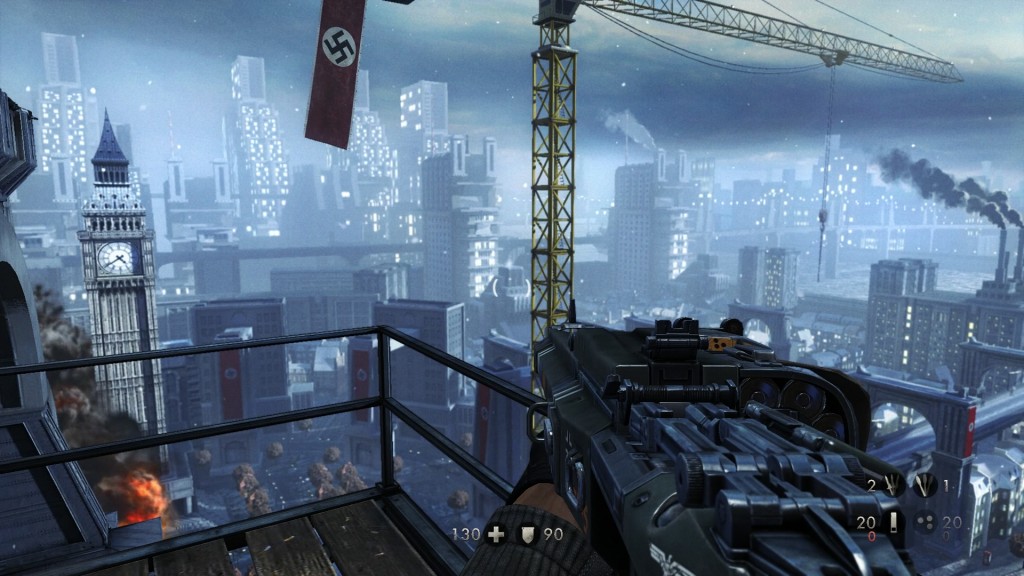 Wolfenstein is undoubtedly a game that would have made my abridged best of 2014 list had I plunked down the cash before the Boxing Day sales. I'm tempted to drop a cliché about how it's not big or clever, but really, it kind of is. The old-fashioned parts are lovingly, knowingly so, and the thought put into its vision of a Nazi-dominated 1960 is up there with the big releases. There's nothing in The New Order that's been thrown together arbitrarily.
I'm happy, therefore, to declare that gaming's B-tier still lives! For one game, at least.