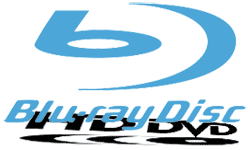 So CES hasn't officially started yet, but the first megaton of 2008 has been dropped as Warner, currently the biggest studio for HD releases, confirmed that in May they're dropping support for the HD DVD format. With only two major studios now supporting HD DVD, and one of them on a time-limited contract, it looks like the end of the HD format war is in sight.
The writing has been on the wall for a while now. Despite occasional better versions and, for me at least, a number of compelling exclusive titles, that was probably the death blow for HD DVD. It's being reported as such, and even the comments from Toshiba have an air of resignition to them. There's none of the bullishness that was usually found in press releases from both sides, and the cancellation of the HD DVD conference speaks volumes. They were blindsided and need a miracle, frankly.
Ultimately it's good for HD movies. It will bring stability to the market that it hasn't had and has probably been a contributor to the tiny size of the market for HD movies so far. I still don't think Blu-ray will ever come close to the popularity of DVD, but now those who have been sitting on the fence can grow the market. Paramount certainly won't stay exclusive when their contract period is up, and that will leave Universal as the last ones at the party.
I'm keeping my HD DVD player and keeping my collection, but now I'm only buying the biggest exclusive titles on HD DVD. That means Sweeney Todd and…uhh…hmm…
*goes to watch Serenity on HD DVD again*