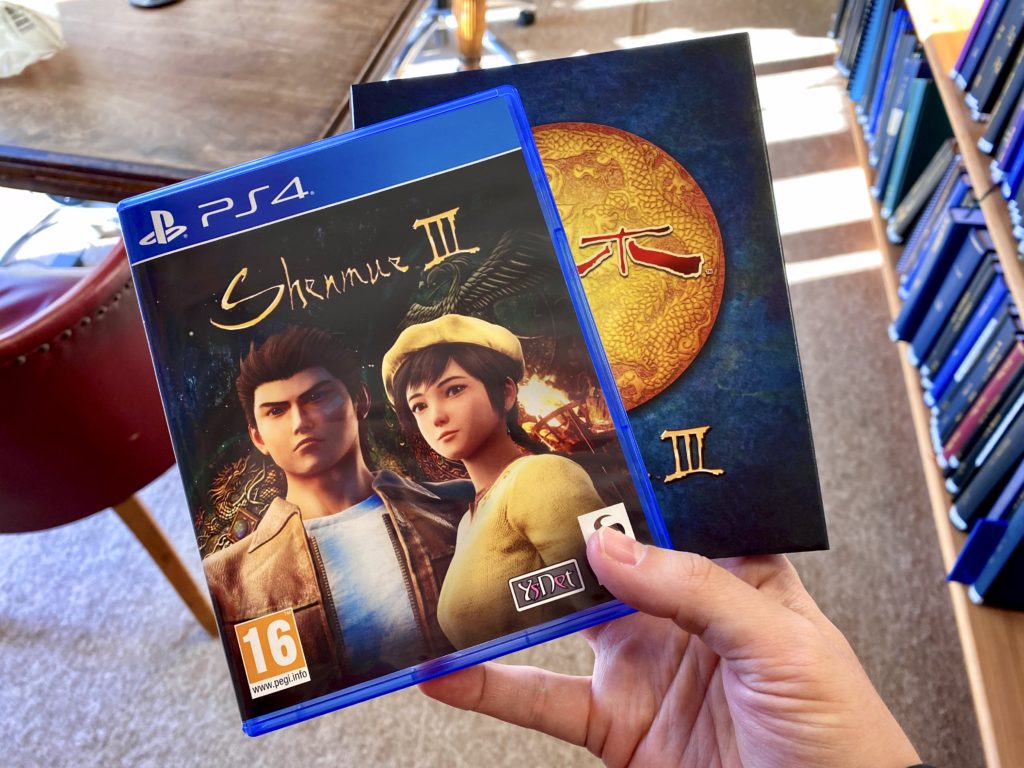 I'm holding a copy of Shenmue III. I've got another two on the way, but that's not important right now. It's still hard to believe. It had been a punchline for so long, and even that bonkers E3 was four long years ago. But 18 years after I put down the controller to watch the end credits of Shenmue II, not knowing that the series would spend quite that long in stasis but perhaps suspecting its future wasn't quite assured, the long wait is over.
Silly as it sounds, it's actually quite an emotional moment for me. I never really lost hope, even as I've become less involved in the community. At some point I reacquired the domain of the old Shenmue Fan Site when I noticed it become available again. Tempted? Nah. But those were fun times.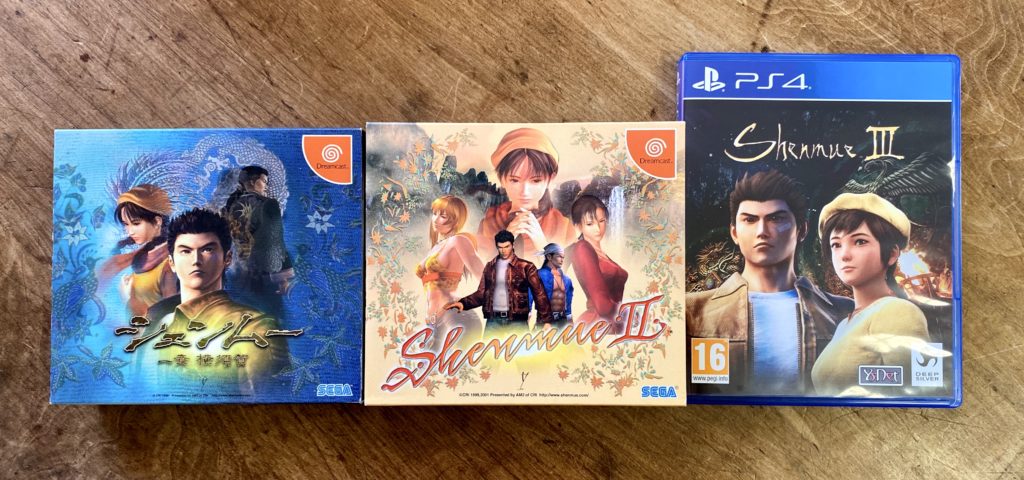 These are my Japanese copies of the first two games. Going from my purchase of the first one, which would have been in the early days of 2000, as soon after the 29 December 1999 Japanese launch as the Video Game Centre (naturally) could get them, these three represent a little shy of a 20-year journey.
There are even some people who I might send a cheeky tweet with a link to this post. Those dirty non-believers on Twitter and my editorial teams who told me to let it go, that it would never happen.
I'm planning to post some more detailed impressions when I've spent some time with the game, but given how sparse my updates here have become, I couldn't let this day pass without some acknowledgement that I'm still here — and so is Shenmue.