The wait is over, then. What has been heralded as one of the truly genre-defining games of the generation is out, and now we have nothing left to look forward to or something.
I love Metal Gear Solid 4. Yes, it's indulgent (I made it 75 minutes for the ending); yes, Kojima needs someone to rein him in occasionally. But I enjoyed the hell out of MGS3 despite the same flaws and the few annoyances I've had over the gameplay, which hasn't aged particularly well in all honesty. MGS4 overhauls the controls rather than trying to retrofit yet more features onto the setup, and as a result it's a lot more accessible than previous games, no longer requiring great feats of polydactylism to perform simple tasks.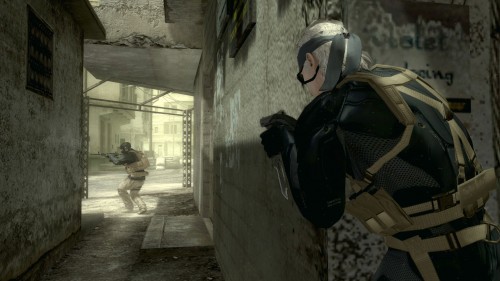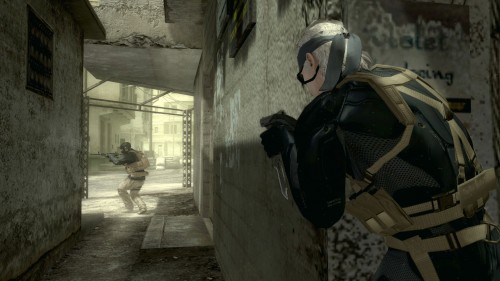 Take the CQC system, for example. A good idea introduced in MGS3, which turned Snake – who, until then, was supposed to be a martial arts expert despite only being able to throw and do a punch-punch-kick combo – into a suitably versatile fighter. It was clunky, though, and far too easy when halfway through a non-lethal playthrough to grab an enemy and slit his throat. Here, with CQC moved from circle to R1 and fatal attacks requiring an entirely separate button press, it's much more manageable.
The gunplay has received a similar reboot. Kojima has been taking notes when he played the recent over-the-shoulder shooters like Resident Evil 4 and Gears of War, because it's just about possible to play the game's battlefield scenarios entirely from this perspective. Even if you don't want to run around like that, which you don't, mapping this function to L1 and separating the draw and fire functions – admit it: having both holstering and firing the weapon on the same button was the worst idea ever – has turned the shooting into far less of a crapshoot.
That's two of my biggest problems with Metal Gear down in one fell swoop. Continue reading Metal Gear!? →