I felt like Shenmue merchandise had peaked earlier this year with the official Shenmue rubber duck and cologne, but they've been topped by what is possibly the most beautiful piece of memorabilia I own.
From French record label Wayô Records and part of a series of music boxes, the €275 price tag did give me pause, but this thing is seriously beautiful. I've got a couple of albums from Wayô and always found the presentation of their releases to be top-notch, and the music box is on another level still.
Here's how they unveiled it to the world:
Gorgeous, right?
Well, it looks and sounds just as good in the flesh. It's absolutely stunning. See for yourself…
It also comes with sheet music signed by composer Ryuji Iuchi, which will shortly be on my wall alongside my Shenmue III poster with Yu Suzuki's mark.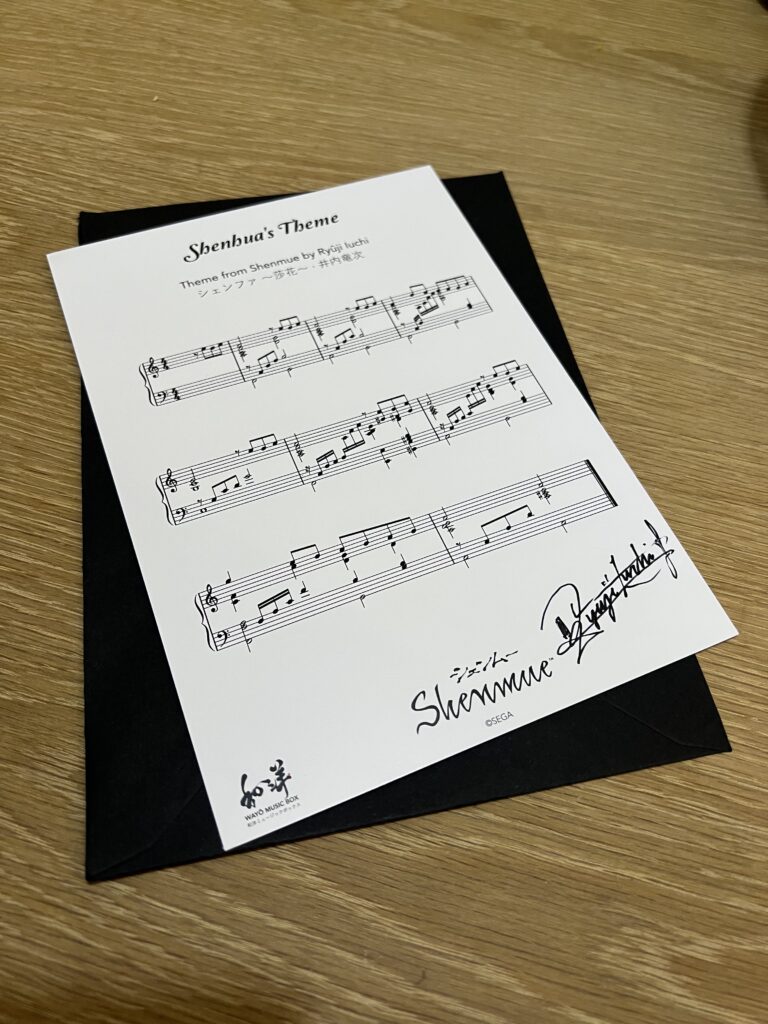 Here's the full unboxing, in lovely 4K HDR for those with a capable display.