Check this baby out. Got it in the post this morning from YesAsia. Thankfully I didn't order from Lik-Sang…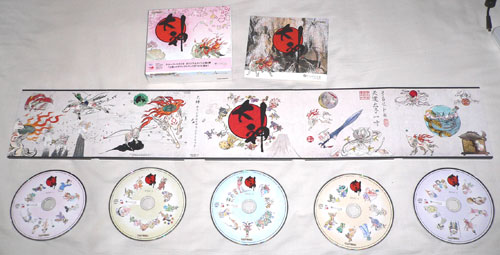 I haven't had a chance to listen to most of it since it's five discs, 218 tracks, and over five and a half hours long. I think that I actually have albums that are quicker to listen to straight through than it's been to import this thing into iTunes.
The music while playing the game has been very good, obviously with strong traditional Japanese influences and more modern elements for good measure. If you like that kind of music I'm sure you'll enjoy it. In any case how can you say no when it's this purdy? Anything less wouldn't do the beauty of the game justice, I suppose.