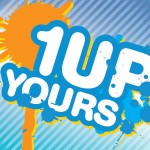 It's not unusual to see companies disappearing in this current financial climate and my thoughts are with anyone whose Christmas bonus included a P45, so it's quite strange that the casualty that has disappointed me the most is actually one that may now be more financially secure. The 1UP Network will continue after its purchase from the ailing Ziff-Davis, but Hearst hasn't bought its soul.
Cheesy as that may sound, the closure of EGM is the end of an era. While it may not resonate quite as much outside the US, I used to import it back in the day and would always look forward to the latest issue, late and with an inflated price – just like UK games at the time, then. I remember features like a guide to imports that became my bible in the late 90s, and EGM's cover feature was the first thing I ever read about the original Xbox, which blew me away with its tales of custom soundtracks and built-in hard drives. I remember the short-format reviews, which I still infinitely prefer to some bloated four-pager from any of the big websites at the moment. It was unfailingly exciting to get the Christmas issues, which were a good centimetre thick.
Of course, it was equally mind-blowing just how many ads were in it relative to the content, but we mustn't speak ill of the dead.
What I'll miss more than anything, though, is the podcasts and video shows. 1UP Yours has been a permanent fixture on my iPod since the epic of E3 2006, seeing me through countless walks home from work, and The 1UP Show and Retronauts have been there for almost as long. Continue reading 1UP No More →