In amongst the endless [something] of the decade features doing the rounds at the moment, one snippet that almost slipped my mind is that just over ten years ago, on 29 December 1999, Shenmue was released in Japan. That means that somewhere around this time ten years ago I was in the Video Game Centre, failing to disguise my enthusiasm for the imminent arrival of my import copy.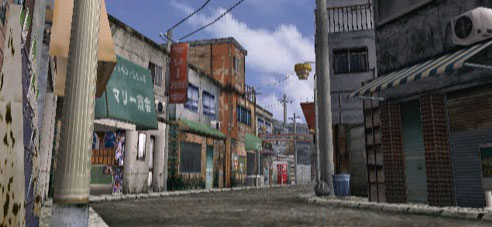 It had already sent me on a wild adventure of learning HTML and using it to create the imaginatively named Shenmue Fan Site, and my first couple of trial-and-error playthroughs – I didn't speak Japanese, and no one else had yet written a guide, which made simple tasks like 'speak to Yamagishi-san' very difficult – were followed by my first FAQ, which directly led to freelance work with the precursor to the company where I now work. I've wanted to write about games for a living for a long time, but no single game had as much direct influence on my future career path as Shenmue, and that's a big part of why I still hold it in such high esteem.
To be honest, if I was trying to choose my game of the last ten years, this would probably be it. It was highly influential – not many games had real-time weather and day/night cycles in 1999, and it's largely responsible, for better or worse, for the continuing popularity of the QTE – and far ahead of its time. Its cult following is formidable and still rapacious, devouring every snippet of 'news' that comes out of Sega regarding the future (or not) of the series. My bet is that the inclusion of Ryo will be directly responsible for at least half of the sales of Sonic & Sega All-Stars Racing. Hell, that's why I'm going to buy it.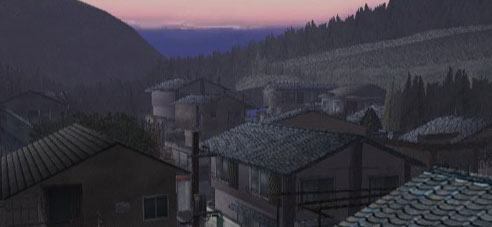 Playing it now, parts of it are of its time, and it may have been pushing the Dreamcast hardware further than was wise, but it still has so much atmosphere, even when playing the impenetrable Japanese version, and that's a big part of why I love it. Yokosuka feels real – I know it is real, but you know what I mean – and, way back when, I had a place where I'd like to live, a favourite Chinese restaurant, the works. How many games do that now? Bethesda's stuff, maybe.
The lack of Shenmue III is an empty space in gaming to me and is, sadly, likely to remain so. But, until then, we'll always have Sakuragaoka…