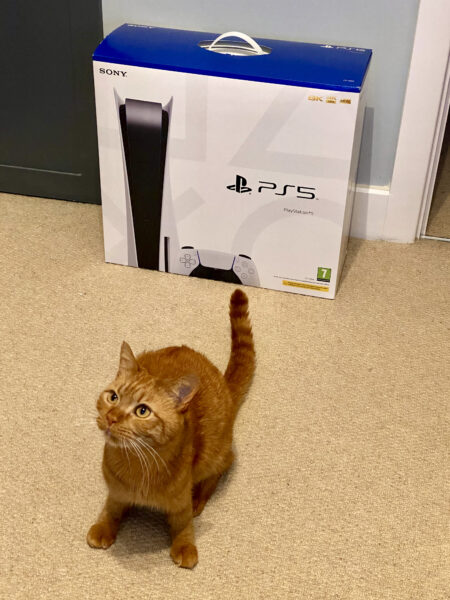 I've been buying most consoles at launch since the N64, when Nintendo brought its console to these shores with an initial shipment of only 20,000 machines, and I was able to walk into an independent retailer (remember those?) on a random Saturday a couple of months before launch and put my name down.
An optimist can take the current absurd difficulties in getting hold of a PS5, now three months after launch, as evidence of how the industry has grown since then, but I've never seen anything like this. Even the absurdities of the PS2 hype cycle didn't feel this bad.
The truth is almost certainly a perfect storm of factors causing shortages and supercharging demand. It's a pandemic, so people are stuck at home and looking for new toys. Also, it's a pandemic, so manufacturing and logistics have been severely affected. Furthermore, it's a pandemic, and chip shortages are affecting everything from GPUs to in-car entertainment systems, and no doubt consoles as well.
And, notoriously, this particularly high demand means scalpers abound, and this time more than ever they're packing bots that can seemingly order dozens of machines while mere humans are still loading the page.
I actually skipped out on the launches of the new consoles this generation, mainly due to being in the middle of moving house and so occasionally having less than no money. I rather naively expected to be able to waltz onto Amazon come February or March and be able to grab one whenever.
This proved optimistic.
I'd followed a number of Twitter accounts and Discord servers that shared intelligence on incoming shipments, and eventually managed to purchase one from Game. I missed out in the initial wave, but grabbed one in the third of the day, after they've filtered out the bots and repeat buyers.
But then, an hour and a half later, this same system filtered me out and they cancelled my order. That or, I suspect, they simply oversold their stock.
A couple of days later I managed to get an order in with Very. Unlike Game, Very charged me, so I thought I was safe. But then, like Game, Very cancelled my order. They held onto my money for an expensive PS5 bundle for almost a week after that so yeah, I'll be avoiding Very in future.
At this point, I was increasingly despondent and even chanced a couple of eBay bids as the average selling price – currently about £200 above RRP – approached what I was willing to pay.
But then, last week, I happened to be looking at my phone when this tweet pinged a notification.
Some of the prominent alert services missed this one, so on the off chance, I checked Smyths' disc consoles as well. They were in stock and I ordered one without trouble. It was such a low-key drop that people on Discord were questioning whether it even happened.
In other words, I love Smyths now. I've always liked them in the absence of Toys R Us and for their convenient location in Bournemouth, but my feelings are now more romantic in nature.
The PS5 is lovely. Not to look at – it's an ugly abomination – but in its performance and the visuals it can put out. My launch PS4 has not kept pace with the ambitions of developers nor modern TVs, meaning anything recent on my 65″ OLED runs like a PowerPoint presentation on a hazy day, with the audio accompaniment of a jet engine.
This one, though? I've never seen such pristine image quality. Close-ups in Spider-Man: Miles Morales look absolutely flawless, with no aliasing, shimmering or any undesirable artefacts like that, and all in 4K, HDR, 60 frames per second. With ray-traced reflections in people's eyes.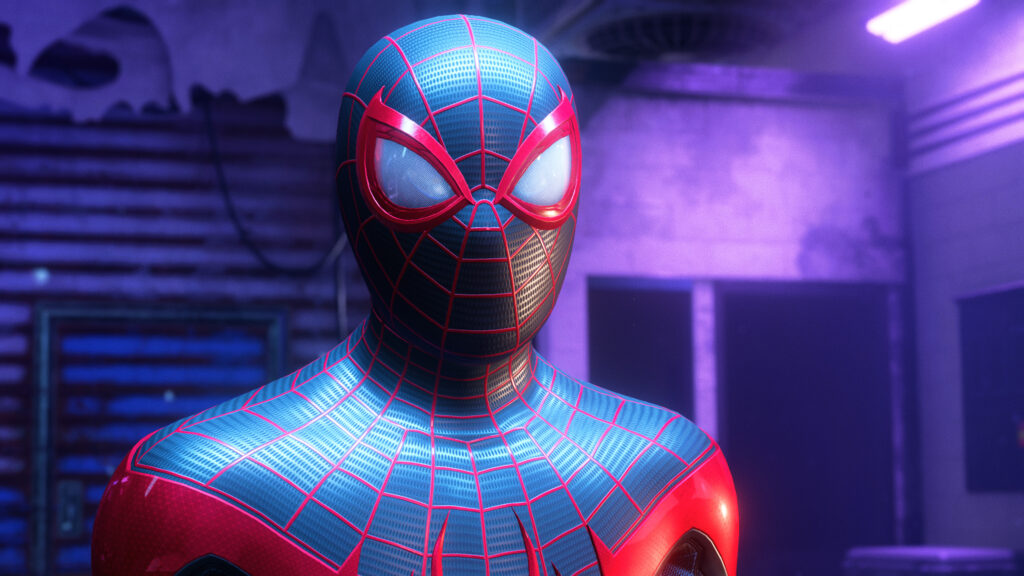 It's astonishing – certainly the most impressive generational leap in a while, assuming you have the TV to get the most out of it.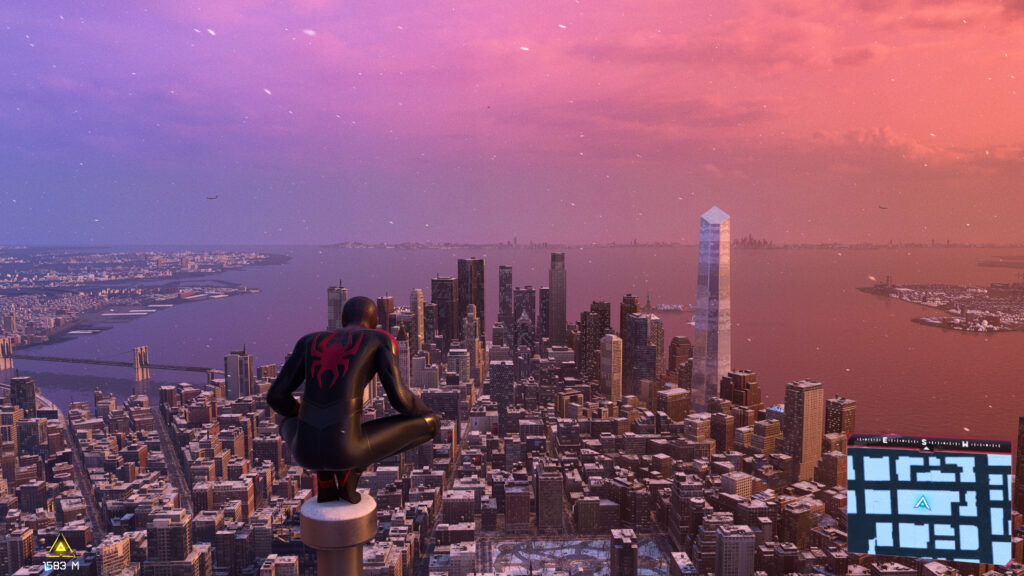 Those screenshots are 15MB each in full quality PNG, incidentally 😬
It's early days on this generation, though, and it's looking like COVID-related developments will have taken a belated toll on numerous 2021 releases – Gran Turismo 7 has slipped in the last few days and rumours are swirling around Horizon: Forbidden West – so that post-launch lean period could be longer than usual.
At least I've got all those PS4 games that I've stopped playing in the last couple of years because they ran like arse. Like Shenmue III… 🤔