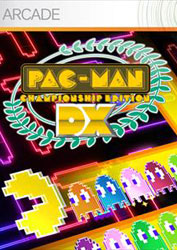 Given that I had precisely zero expectations about this game, and that I only raised my head from my desk in the office to look at it after someone announced that they had unlocked all of its achievements within a couple of hours – I'm still a bit of a whore like that – it must win an award for being a stealth hit. Perfect scores and nights spent trying to one-up friends followed, making it probably the best and most-played score-attack game since the original Geometry Wars.
It's simple and beautiful, and painfully, painfully addictive, and games like this make me thankful that this kind of thing has been given a revival in the era of online leaderboards, which is the most relevant they've been since the original Pac-Man was in the arcades. While the implementation of leaderboards falls short of the high water mark, Geometry Wars 2, this game rivals that one for content and certainly beats it for competitive high scores.
When I play Geometry Wars and look at the top of the rankings, I know I'm never getting up there. In Pac-Man, on the other hand, I'm only a few hundred thousand and, judging by the replays, a couple of eliminated mistakes and some route optimisation short of the top, so small are the margins for error. Let's be honest: I'll still never get there, but at least this lets me feel like I'm in with a chance of getting that carrot.